ABOUT THE BALCONY
It all started on the couch . . .
We were at Scott's place, listening to the radio while shooting the breeze. We had a radio station on in the background that will remain nameless–an oldies station, a very popular one. We are both, of course, big fans of this radio format. During this listening experience we didn't hear any song prior to 1964. This was a problem. What happened next was horrible: this station, a favorite of both of ours and the only oldies station in our major metropolitan area, played Fleetwood Mac. They played "You Make Lovin' Fun." This, along with the 15 minutes of commercials that followed, was the last straw.
We decided, that very moment, something had to be done. Though we were both sitting, and remained so through the entire rousing moment of shaking head agreement on what we must do, we decided that we were the ones who needed to rise to the occasion.
Thus, Balcony Radio was born.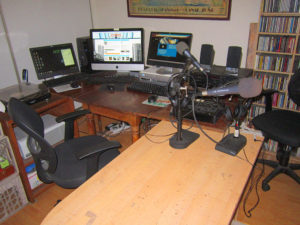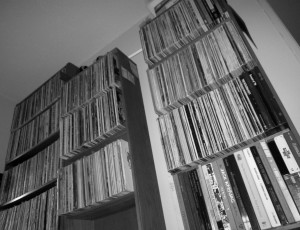 Scott
Station Manager
Sound Engineer
Show Executive Producer
Board Op
Show Host
Scott is the owner and operator of the Balcony. Each episode is broadcast from the home studio somewhere in the greater Southern California area. After the decision was made to pursue this great radio endeavor, Scott sprung into action. He built the studio with his bare hands and procured a mixing board. The first board did not work. This did not deter us! We bought a better (but probably just as old) mixing board from some guy. Scott, the dedicated broadcaster, brought it home on the bus, looking like a strange person. Then, with the board in place, microphones and various cords and cables were also purchased. We were ready. A second chair was purchased, and we began recording…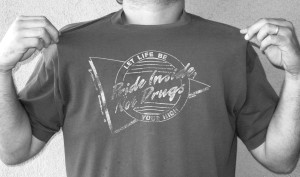 Anthony
Program Director
Production Assistant
Show Producer
Advertising Director
Show Host
Anthony is the guy in the other chair. The bitching that lead to this radio station is courtesy of this man. Though neither of us is sure who uttered the words, "We should start our own station," there is no doubt Scott was tired of Anthony complaining about radio. Scott, of course, had given it up long ago. Either way, blame for this should be shared equally. Anthony is the co-host of each episode. Anthony is also responsible for Balcony Radio having both a podcast and a facebook page because Scott is allergic to any technology beyond his laser disc player.